15.-18.3.2017,
Hollandstrasse 11-13, Vienna
The XI Cardiff Conference on the Theory and Practice of Translation in the Middle Ages
The Medieval Translator: Medieval Translations & and Their Readership
Organisers: Editorial Board of The Medieval Translator series (Brepols) ERC Grant Origins of the Vernacular Mode; COST Action 1301: New Communities of Interpretation Institute for Medieval Research - Austrian Academy of Sciences/ÖAW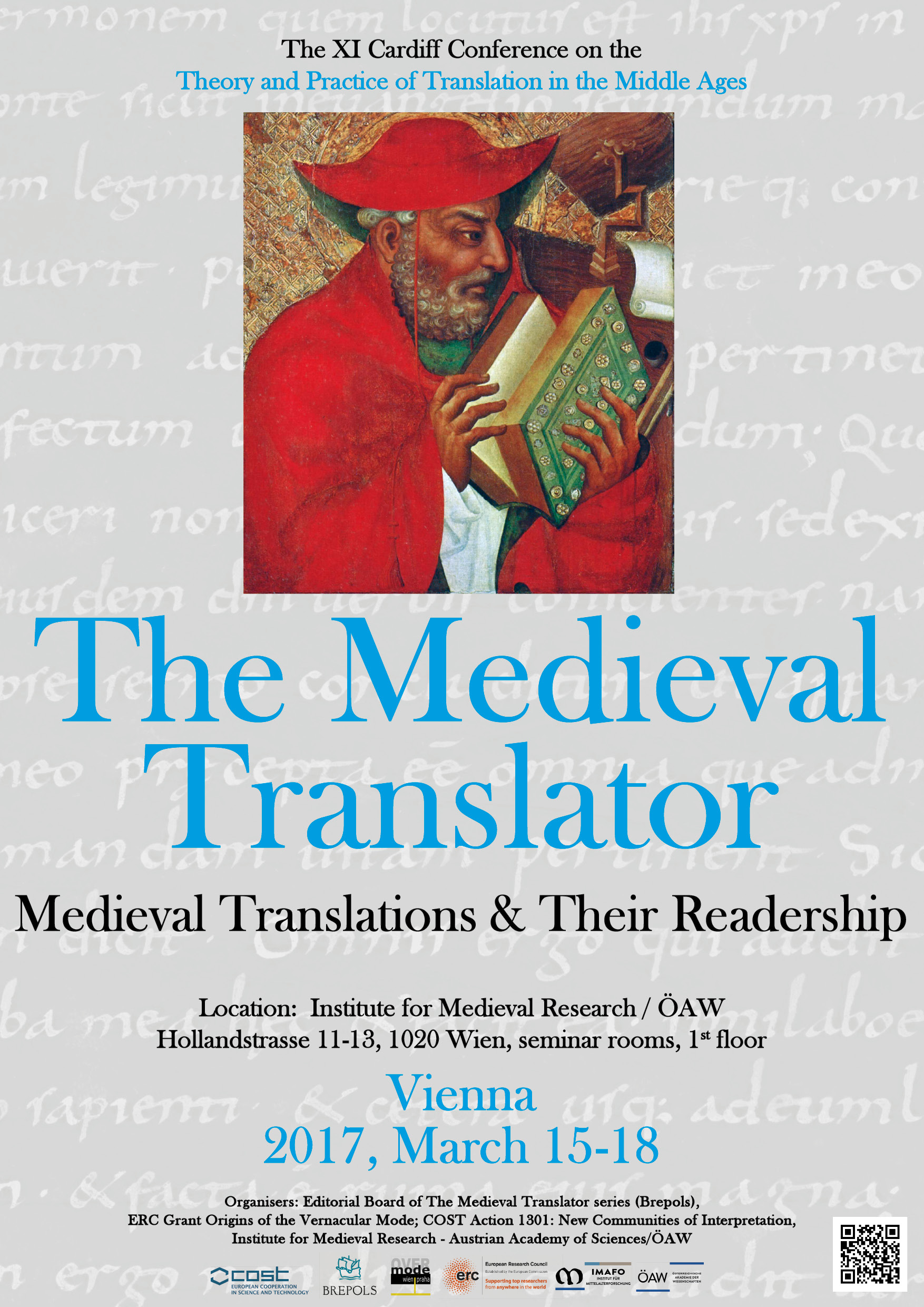 The series of Cardiff Conferences seeks to provide an interdisciplinary forum for the discussion of all aspects of the translation in the Middle Ages.
Special Thematic Strand:
Medieval Translations and Their Readership
Papers are dealing with the reader as the socio-cultural node of each translation activity. The focus is on the role of the reader in the process of translation, on the communities of readers and on their active participation in translators' choices, as well as on the relationship of texts and their recipients in general and on the translation as a result of a dialogue between text and reader.
Registration Form (Participants without Paper)