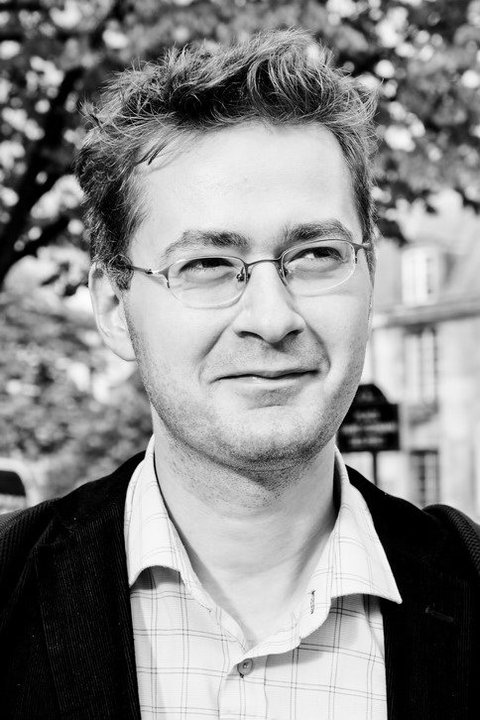 Farkas Gábor Kiss, PhD
degrees obtained:
PhD, Eötvös Lorand University, Budapest. Thesis: Imitation and imagination in the epic poem of Nicholas Zrínyi, 2006 (summa cum laude)
MPhil in Medieval Studies, Central European University, Budapest, 2007
MA in Medieval Studies, Central European University, Budapest, 1999 MA in Hungarian and Latin Language and Literature, Eötvös Loránd University, Budapest, 1998.
Nagy Lajos Secondary School, Pécs 1989-1993
work experience:
2000-2007, assistant lecturer, Department of Early Hungarian Literature, Eötvös Loránd University, Budapest
2007-, lecturer, Department of Early Hungarian Literature, Eötvös Loránd University, Budapest
2010, post-doc researcher, Section d'Humanisme, Institut de Recherche et d'Histoire des Textes, Paris
2012-2014, Univ.-Ass./Post-doc., Universität Innsbruck, Ludwig Boltzmann Institut für Neulateinische Studien
Publications:
Monographs
(2013). (forthcoming) ed. with Gábor Almási. Les Humanistes du bassin des Carpates. Johannes Sambucus. Turnhout: Brepols. (Europa Humanistica)
(2012). Imagináció és imitáció Zrínyi epikájában. Budapest: L'Harmattan.
(2010). [Medieval and Renaissance Hungarian literature] in: Magyar irodalom, ed. Tibor Gintli, Budapest: Akadémiai, 130 pp.
(2004). ed. Balassi Bálint és a reneszánsz kultúra. Budapest: ELTE.
Articles in English/French/German/Italian
(forthcoming) Political Rhetoric in Anti-Ottoman Literature in the First Decades of the 16th Century in Hungary, in: Ein Raum in Wandel, Leipzig, GWZO.
(forthcoming) Farkas Gábor Kiss - Lucie Dolezalova, Le pouvoir des mots dans l'art de la mémoire à la fin du Moyen Age, in: Le pouvoir des mots au Moyen Age, éd. Nicole Bériou, Irčne Rosier-Catach.
(forthcoming) Le 'Libellus de imaginibus deorum', un traité mythographique du début du XVe siècle et un nouveau témoin manuscrit, in: Mythologie au Moyen Age, éd. Olivier Szerwiniack.
(forthcoming) Performing from Memory and Experiencing the Senses in Late Medieval Meditative Practice: The Treatises "Memoria fecunda", "Nota hanc figuram" and "Alphabetum Trinitatis", Daphnis 41.
(2013). Farkas Gábor Kiss, Eyal Poleg, Lucie Dolezalova, Rafal Wójcik, Old Light on New Media: Medieval Practices in the Digital Age, Digital Philology 2 (2013): 16-34.
(2012). Des livres qui parlent: paratexte et publicité au début du 16e siècle. Acta Musei Nationalis Pragae. Series C, Historia Litterarum / Časopis Národního muzea. Řada historická 57 (2012/3): 61-68.
(2012). "O Pragensis achademia!" Ms. Prague, Metropolitan Chapter 832 and its relevance to the efforts of church unification between Hungary, Paris and Prague in 1518, Archa Verbi. Yearbook for the Study of Medieval Theology 9: 122-147.
(2012).'Communis quidam bonae doctrinae thesaurus': Authorship and Inspiration in Late Medieval Commentaries on the Book of Psalms from Central Europe, in: Modes of Authorship in the Middle Ages, ed. Slavica Rankovic, Toronto: Pontifical Institute of Mediaeval Studies. 97-112.
(2010). Memory, meditation and preaching. A 15th century memory machine in Central Europe (The text 'Nota hanc figuram composuerunt doctores...' / 'Pro aliquali intelligentia...'), in The Making of Memory in the Middle Ages, ed. Lucie Doležalová, Leiden, Brill. 49-78.
(2010). Humanist ethics and urban patriotism in Upper Hungary at the turn of 15th-16th centuries (Valentine Eck's De reipublicae administratione), in Whose love of which country? The Intellectual History of Patriotism and the Legacy of Composite States in East-Central Europe, ed. Balázs Trencsényi, Márton Zászkaliczky, Brill, Leiden. 131-148.
(2009). Lists of capitals sins in late medieval Central Europe: medieval traditions and humanistic principles, in The Charm of a List, ed. Lucie Doležalová, Newcastle, Cambridge Scholars Publishing. 101-116.
(2008). Constructing the Image of a Humanist Scholar: Latin Dedications in Hungary and the use of Adages (1460-1526), in Cui dono lepidum novum libellum? Dedicating Latin Works and Motets in the Sixteenth Century, ed. Ignace Bossuyt, Demmy Verbeke, Leuven, Leuven University Press. 141-159. (Supplementa Humanistica Lovaniensia 28)
(2008). Giano Pannonio nell'educazione umanistica: la fortuna del Panegirico di Guarino Veronese a Vienna, Nuova Corvina – Rivista di studi italiani in Ungheria. 134-141.
(2008). Valentinus de Monteviridi (Grünberg) and and the art of memory of Conrad Celtis, in Culture of Memory in East Central Europe in the Late Middle Ages and the Early Modern Period, ed. Rafał Wójcik, Poznan: Biblioteka Uniwersytecka. 105-118.
(2007). Dramen am Wiener und Ofener Hof: Benedictus Chelidonius und Bartholomaeus Frankfordinus Pannonius (1515-1519), in Maria von Ungarn (1505-1558) – Eine Renaissancefürstin, hrsg. von Martina Fuchs, Orsolya Réthelyi, Münster: Aschendorff. 285-304.
(2006). With Benedek Láng and Cosmin Papa-Gorjanu. The Alchemical Mass of Nicolaus Melchior Cibinensis: Text, Identity and Speculations, Ambix 53: 143-159.
For the articles in Hungarian, see:
http://uibk.academia.edu/FarkasGaborKiss
honors and grants:
Bolyai-plaque of the Hungarian Academy of Sciences (2013)
Book publication grant of the Hungarian Research Fund (2012)
Innovative Scholarship for Digitized Medieval Manuscripts Delivered in an Interoperable Environment (participation in the research cluster ' Medieval Latin Manuscript Transmission in a Digital Environment', organised by Stephen G. Nichols), 2011-2013
Bourse postdoctorale de la Ville de Paris, Institut de Recherche et d'Histoire des Textes, Section d'Humanisme, Paris, (2010)
Postdoctoral fellowship of the Bolyai Fund of the Hungarian Academy of Sciences (2009, 2011-12)
Publication grant of the Hungarian Ministry of Education: a Digital Introduction to Philology (2005, http://www.tankonyvtar.hu/konyvek/magyar-irodalom/magyar-irodalom-081028-108)
Research scholarship, Societ Internazionale per lo Studio del Medio Evo Latino (S.I.S.M.E.L.), Certosa del Galluzzo (Florence), Italy, June-Dec., 2001.
Toronto Medieval Latin Test, PhD level (University of Toronto, Center for Medieval Studies), 2000.
Research scholarship of the KU Leuven and the Soros Foundation, Catholic University of Leuven, Oct.-Dec., 1999.